Company News
Drug Screening and Discovery Technologies Forum 2015 held successfully
Time: 2015/1/26 14:20:19 Views:
293
Deliver Life Sciences is pleased to bring the Drug Screening and Discovery Technologies Asian Forum 2015 has been successfully convened at InterContinental Shanghai Pudong Hotel from Jan.21-22. 2015, under the support of SLAS (Society for Laboratory Automation and Screening).

Dr. Lixin Zhang, the Deputy Director of CAS Key Laboratory of Pathogenic Microbiology and Immunology, Inaugural Director of Drug Discovery Center for Tuberculosis, Institute of Microbiology, CAS provided the opening remarks and keynote presentation. Over 35 local and international speakers in the field of screening and drug discovery technologies presented at this seminar with the attendance around 200 professionals. The main topics include: Targeted-based and Phenotypic Screening and Drug Discovery, Functional Genomics and High-content Screening, Natural Products Screening and Chemistry, Novel Discovery Techniques and Assay Models, Screening Library Strategies etc.

The leading companies including GE Healthcare, SciVax Life Sciences, DiscoveRx, Tecan, ChemDiv, Analytik Jena, ChemBridge Corporation, Leica Microsystems, Selleck Chemicals, Apricot Designs, Cisbio Bioassays, LBD Life Sciences also exhibited/sponsored this event.


For the Photo Gallery, please click here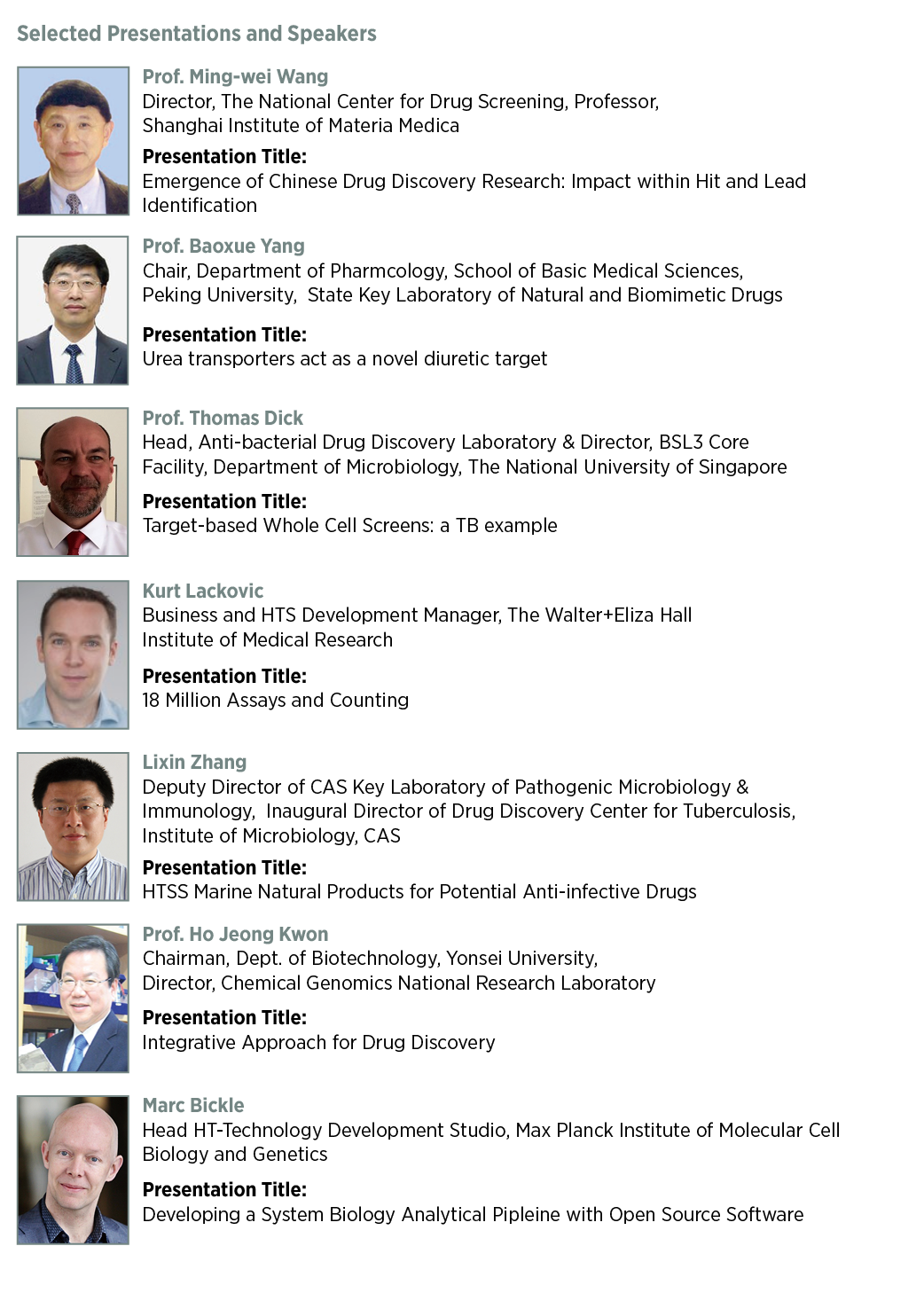 For more information, please contact:

Wei Zhang
Program Manager
86.21.6034.0229
wzhang@deliver-consulting.com